Why is Learning Android More Beneficial Than iOS?
iOS blazed the trail for interactive application driven by mobile phones. Android followed suit and rendered smartphones usable for masses by optimizing open source frameworks. As an aspiring mobile programmer, you may often find yourself in a fix regarding which platform to excel in.
iOS or Android? The indecision rages on. To seek a conclusive solution, you need to gain insights into drivers that offer a distinctive edge to Android platform over iOS.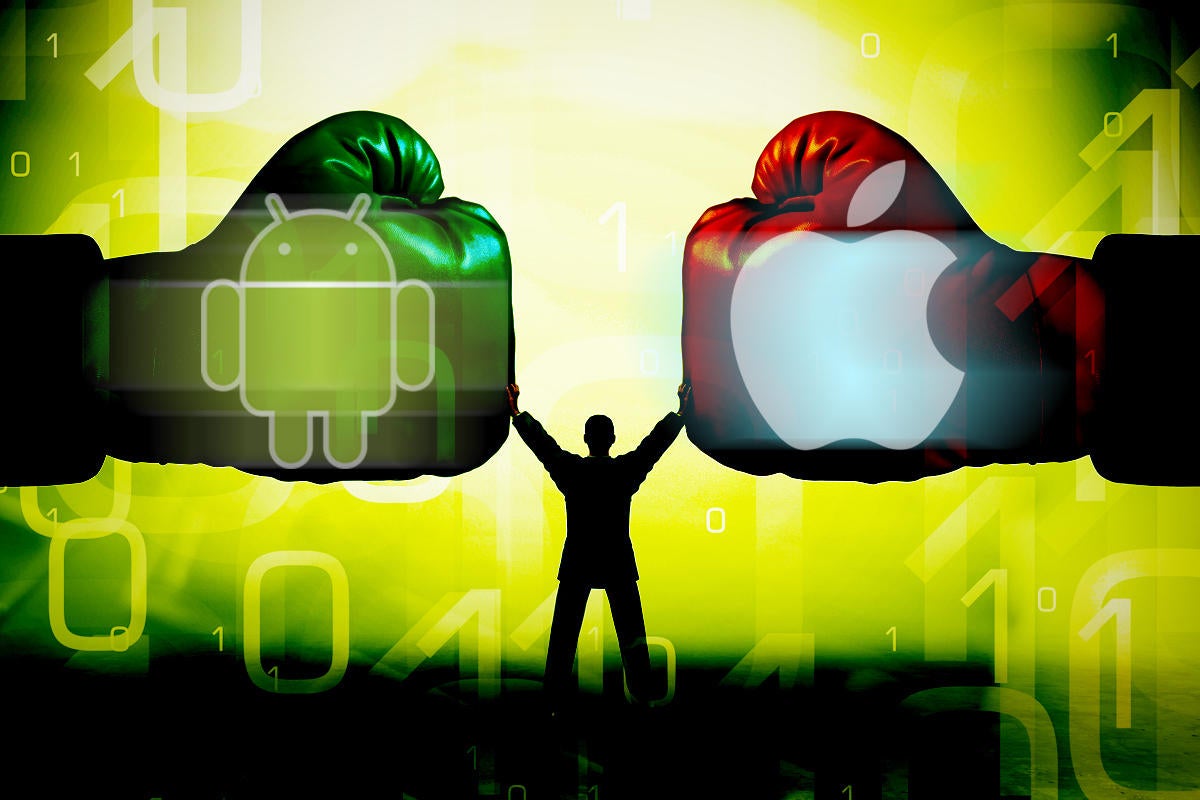 Reasons Why You Should Learn Android Compared to iOS
1. Mass Appeal
The user base of iOS-powered Apple phones is gradually shrinking, and sales are increasingly getting limited to affluent classes. In contrast, plummeting smartphone prices coupled with more storage and processing power being packed in Android phones are causing the appeal of Android to ride on a constant growth trajectory.
2. Java Underpinned Platform
Android has been developed using the versatile language Java. Java's object-oriented approach and the profusion of libraries readily available for integration with developed application render it easy to understand and learn. Virtual machines make Java platform-independent and less vulnerable to security breaches. iOS, although a stable platform, has a steep learning curve.
3. Receptive to Newer Digital Technologies
Advancements in modern digital technologies like Augmented and Virtual reality, Internet of Things, Artificial Intelligence can be easily integrated with Android applications due to the platform's open-source nature. This is throwing open the doors of limitless potential that can be optimally unlocked with smart devices running Android. iOS, conversely, suffers from disadvantages related to its heavily guarded scripting methodologies and permission structures.
4. Unparalleled Penetration in All Markets
Android has experienced a phenomenal run in 2018. As 2018 drew to a close, Android-driven smartphones had captured 66% of the global handheld devices' market. Companies interested in offering consummate application experience to consumers are progressively trying to monetize on this trend, thus preferring Android over iOS. About 100 billion applications and games are downloaded every month from Google PlayStore worldwide.
5. Tremendous Demand for Android Developers
5) Almost 88% of the smartphones active globally are actuated by Android OS. The figure runs to 4 billion and still counting. In comparison, iOS-driven Apple phones occupy a minuscule proportion of the booming market. If you browse the major job portals, you would stumble upon thousands of jobs for Android developers and shockingly few openings for iOS experts.
Conclusion
From the perspective of securing a flourishing career, learning Android is definitely a beneficial proposition compared to mastering iOS. In the near future, Android would further outflank iOS and increase its loyal user following.